Dissolution (Divorce)
---
No one wants to think of Divorce, but in our society today Divorce is a rather common occurrence. Whether you want to or need to, you should have your Divorce done by someone who understands your needs and will take care of all the necessary paperwork at a lot less than an attorney would charge. The only thing a paralegal cannot do is to represent you in court or give you legal advice. The main thing to understand though; there are two (2) kinds of Divorce:
1. Simple Dissolution; which can be used if you have been married less than five (5) years, have no children and combined assets of no more than $25,000.
2. Regular Dissolution; which is when you have been married more than five (5) years, have children and or combined assets of more than $25,000.

Our fee depends on the kind of dissolution you will need, and if both parties can agree on everything, we can do a Marital Settlement Agreement (MSA)which can make the court trial go much easier and faster, of course the MSA is an additional cost over and above the standard court required paperwork.

---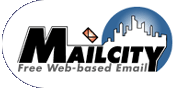 This page created with Netscape Navigator Gold

Questions about this web site, contact the Webmistress



Last updated: 12/29/1999