Links
---
On this page you will find many useful links that I feel will help you or someone else. The links are both service and information links that may help you answer some questions you have about our service or other web site services.

---


Do you want to go to college, but can't afford the big tuition that major universities require, then I would recommend a community college like Cerritos Community College where I took all my classes for my paralegal degree. I found that many of the professors there care how you do and want to to succeed.

Do you plan on seeking an attorney to handle your legal matters, then I would suggest to check out the web pages on the web site of the American Bar Association .

Would you like to earn some extra money with a small home-based business without any start-up cost except the small fee of a Internet web site. Only $100.00 can get you a web site for your family or small business, and you can earn money by getting other people to buy web sites in this ground floor business. It won't be long before this 11 month old business goes public on the stock market. Don't hesitate, contact Justice Paralegal today.

Keep checking this web site, and you will find more helpful sites of interest.

---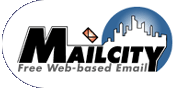 This page created with Netscape Navigator Gold



Questions about this web site, contact the Webmistress



Last updated 2/25/00